How Tax Planning Changes Through 4 Stages of Retirement
Key Issues You May Need to Anticipate
Many aspects of retirement will affect your tax bill in ways different than your working years. Our confusing tax system treats various income types differently and contains hidden taxes and penalties. That's why I'm doing a webinar that discusses the key tax issues you need to anticipate.
Tax-Saving Strategies to Help You Get More Out of Your IRA
When it comes to your IRAs and other retirement accounts, you probably have a lot of questions. How can I minimize my taxes so I can spend more of my hard-earned money? When do I need to begin taking withdrawals? What happens to my IRA when I'm gone?  I will be going over strategies to help you save taxes and get more out of your IRA.
Six Rollover Options and its Pros and Cons
Many mistakenly think that a rollover is an easy choice, but that's rarely the case. Depending on your particular situation, you may have up to six – yes six – different options to choose from. I'll also try to shed some light on some common mistakes so that hopefully, you can avoid them.
Investment Strategies for Volatile and Uncertain Markets
Your plans for the future shouldn't have to depend on daily fluctuations in the stock market. Gains and losses are part of investing. By using deliberate, time-tested approaches, you may be able to pursue your goals without feeling as though you need to constantly adjust your portfolio to react to today's news.
Nearing Retirement or Already Retired?
Strategies Against Market Volatility
Learn tips that can help you towards accomplishing your retirement goals. In this webinar, we will go over solutions that help minimize losses, minimize taxes, minimize fees, and maximize income.
How Health Can Affect Your Wealth in Retirement
Are You Prepared for the Rising Healthcare Costs?
As we approach retirement, it's important to examine one of the largest expenses we may face: healthcare cost. This webinar may help you estimate how much you might need and how to develop a plan to help pay for them.
Strategies to Maximize Your Benefits!
One of the most important decisions you need to make before you retire is when to claim Social Security benefits. Social Security provides not only a guaranteed income stream but also longevity protection, spousal protection, and some inflation protection. Whether you're single, married, divorced, or widowed, there may be ways to maximize the lifetime Social Security benefits you receive.
Six Steps to Legacy Planning for the Generations
How to Plan, Communicate, and Execute the Smooth Transfer of Assets and Values from One Generation to the Next
Traditional estate planning doesn't really cover everything that needs to be discussed. It's important to discuss values, family history and preparation before the time comes. Let's take a closer look at legacy planning, and how you can set up a successful transfer of assets and values to the next generation.
In this session, guest Nick Montalto, Esq. and I answer commonly asked questions about estate planning.
What Wisdom Would You Try to Impart to the World if You Knew It Was Your Last Chance?
Planning for a legacy is more than just making sure your assets are distributed appropriately. Your legacy is far more than just tangible assets – it includes values, family history, and proper preparation. By leaving behind both tangible and intangible assets, you will be remembered for your unique contributions to your family and the world.
Pension options may seem limited compared to other retirement vehicles, but it's more than just ticking some checkboxes. Every bit of income is important in this stage of your life, and if you make a mistake, such as your claiming options, you may not get a do-over. You need to know your options to help you maximize your assets and allocate your funds strategically.
Long-Term Care Fundamentals
Do you ever wonder who would take care of you if, God forbid, you have an accident or an unexpected illness that would limit your abilities to undertake regular daily activities? At least 70% of people over 65 will need long-term care services and support at some point in their lives; and if you're paying for your own care, you could spend $140,000 per year on average. Without proper planning, a serious accident or illness could stop you from having financial independence.
Business Owners: Financial Protection Strategies Due to an Unexpected Exit
What happens if you or your business partner had a sudden departure, disability, or worse, death? Having a proper financial protection strategy for your business in place is key in avoiding conflict and ensuring a smooth transition for both your family and surviving co-owners — as well as give you the confidence that your company and loved ones will be taken care of in your absence.
Economic and Market Roundtable – February 2021
What will happen to taxes? How will the country's deficit affect our economic future? How is Bitcoin as an investment? In this roundtable, we answer these questions — and much more.
10 Threats Everyone Faces and How to Fight Them Now
Data breaches, computer hacks, phishing, and more. You don't have to turn your life upside down to protect against identity theft. Following these easy tips will help deter hackers from accessing your private information.
Our cell phones have gone from devices that could only make calls to essentially mini computers that we can fit in our pockets. In today's world, it's incredibly important that we protect our devices correctly.
Strategies to Potentially Reduce Taxes
Financial Planning for Women
Women and Financial Empowerment
Cryptocurrency Roundtable
Financial Blunders – Lessons We Never Learn
In partnership with Society for Financial Awareness—a non-profit organization
In partnership with Society for Financial Awareness—a non-profit organization
Retirement Planning Basics
In partnership with Society for Financial Awareness—a non-profit organization
Environmental, Social and Governance (ESG) Investing
Heath & Wellness During Covid-19
Video Conferencing Do's and Don'ts
Interesting Articles to Read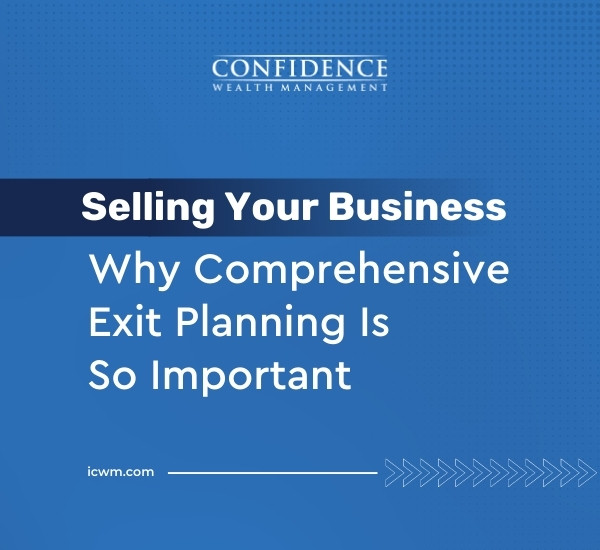 When it comes to selling a business, entrepreneurs often prioritize securing the best price possible, focusing on maximizing the sale value. However, this approach may
Read More »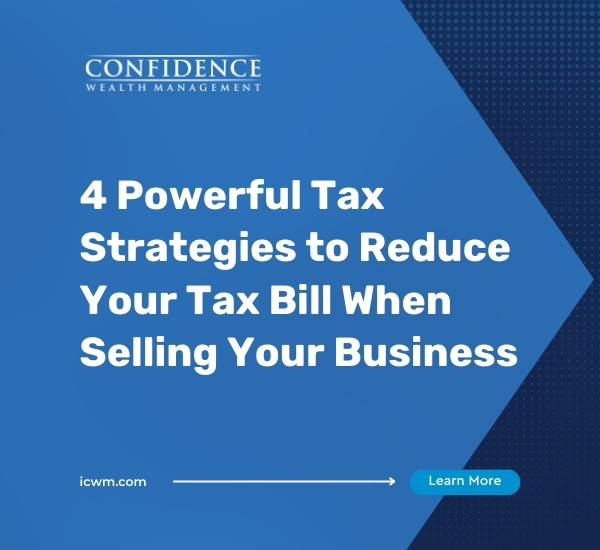 Selling a business can be a life-changing event for a business owner. It can provide financial security, open up new opportunities, and be the culmination
Read More »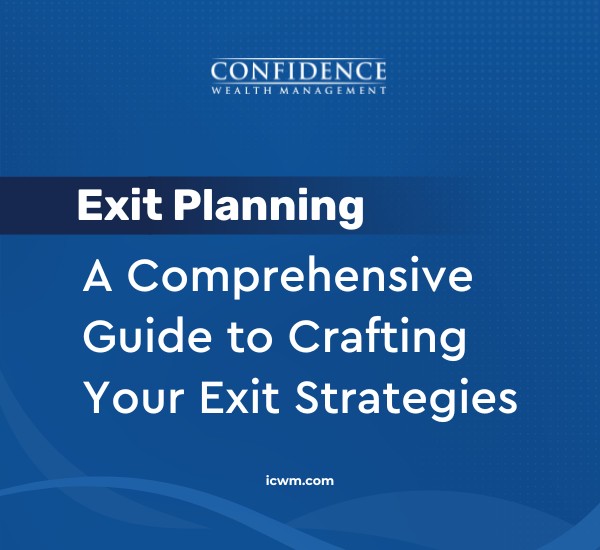 Every business owner needs an exit plan, yet many lack understanding about what exit planning entails. If you are considering exiting your business, this guide
Read More »