Data breaches, computer hacks, phishing, and more. Identity theft is one of the fastest growing crimes. ​​​​
Many people fail to guard themselves against common weak spots that most criminals go for the easy marks.
For that reason, I did a webinar that covers essential tips to protect you against identity theft and fraud.
I went over the ten tactics fraudsters use, the cybersecurity rules that you should implement, and actionable steps you can take now to start protecting yourself and your family.
You don't have to turn your life upside down to protect against identity theft. Following these easy tips will help deter hackers from accessing your private information.
Feel free to share this webinar to any of your friends, family, and colleagues. Cybersecurity is a serious issue and affects everyone.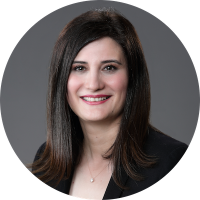 Crystal Oculee
Chief Financial Strategist
Certified Tax Specialist®
Certified Income Specialist®
National Social Security Advisor®
Certified Estate and Trust Specialist®
Certified Annuity Specialist®
Certified Fund Specialist®