Who is
Confidence
Wealth Management?
Our Ethos
At Confidence Wealth Management, our name encapsulates our ethos. Confidence is not just about having trust; it's about harnessing the assurance that comes with expertise, experience, and proven strategies. Our core philosophy is rooted in empowering you with the confidence to navigate your financial dreams with assurance and foresight.
Our Objective
Our objective is clear: to help individuals, families, and business owners amplify their net worth, elevate their living standards, and chart a path to a prosperous future.
Our Approach
As a boutique firm specializing in strategic wealth solutions, our approach is far from one-size-fits-all. We recognize the unique aspirations and challenges you have, and our strategies are tailored to resonate with your distinct wants.
What Sets Us Apart
What truly sets Confidence Wealth Management apart is our proprietary blend of strategies and solutions. Drawing from decades of experience, our team has curated a suite of innovative financial tools designed not only to safeguard your assets but to position them for possible exponential growth. By seamlessly blending traditional knowledge with forward-thinking innovation, we've established ourselves as a resource for your financial, investment, and asset protection needs.
Our Methods
Through the meticulous application of financial planning strategies, business exit planning strategies, sophisticated business wealth management, and net worth enhancing techniques, we not only work on enabling you to attain your envisioned lifestyle but also help ensure its preservation for generations to come.
Our Business and Private Wealth Management Style
Our business and private wealth management style is an embodiment of exclusivity and personalized attention. We understand that while the goal is to amplify wealth, the deeper aspiration is often the well-being, security, and prosperity of yourself, your loved ones, and your business.
Our Team and Network
Our team's strength is rooted in experience, specialization, and a deep understanding of the intricacies involved in achieving both familial aspirations and business exit objectives. Beyond our in-house team, we have a vast network of seasoned professionals including CPAs and attorneys, each specializing in an area of expertise. This multi-disciplinary approach ensures that we harness the full potential of tax, legal, and financial opportunities to help maximize our clients' income and net worth. Our extensive network includes many specialized professionals in areas of business exit planning and sophisticated financial strategies.
Business Owners and Established Entrepreneurs
For business owners, the path to exit can be complex. We've made it our mission to simplify this process, offering strategic solutions for every step of the exit journey. Our specialization as a boutique firm gives us a distinct edge in understanding the intricacies faced by business owners, ensuring a successful exit and legacy.
Today's Financial Landscape
In today's ever-evolving financial landscape, the need for specialized guidance has never been more important. Confidence Wealth Management stands as a boutique firm, offering high-level solutions and strategies to individuals, families, and business owners. Our comprehensive approach ensures that every financial aspect is handled with precision and care.
Our Commitment
As we look to the future, our commitment remains steadfast: we will not just craft financial strategies; we'll sculpt legacies.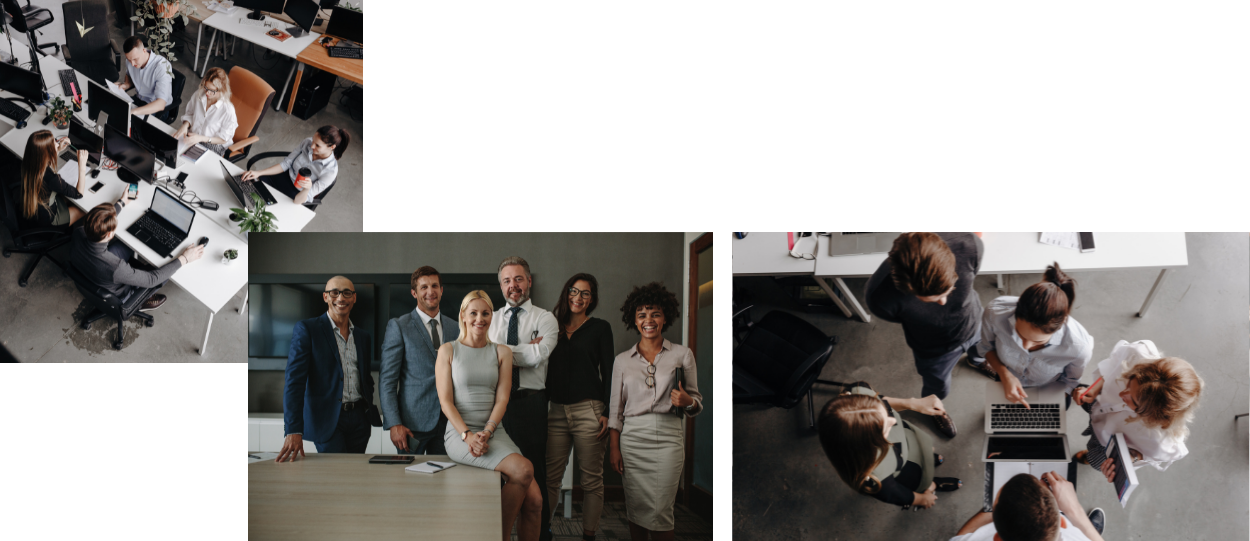 Confidence Wealth's Private Wealth Management Framework
Why Your Optimal Financial World Matters.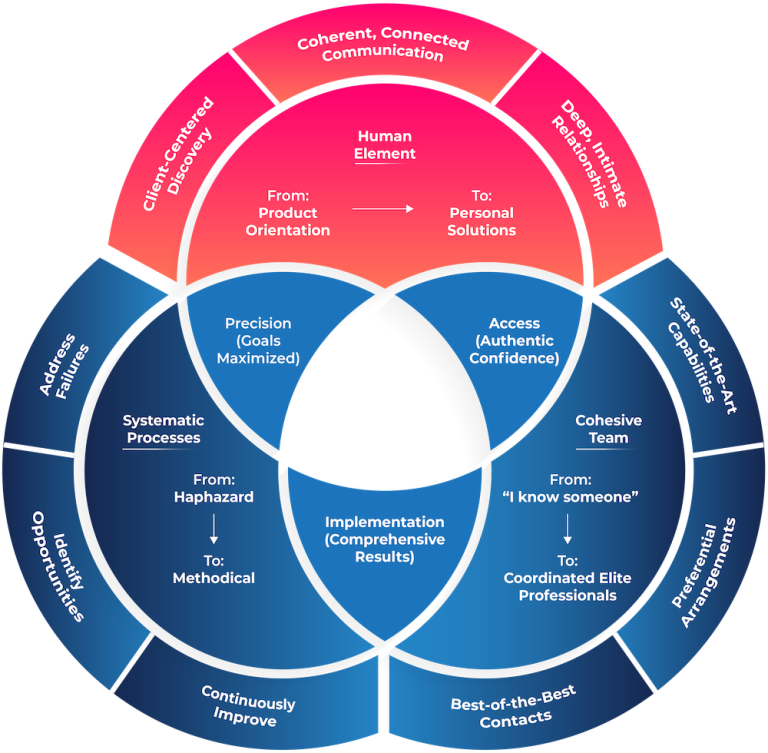 Your optimal financial world is the culmination of all your hard work, dreams and aspirations. We integrate three approaches to form a holistic, interconnected framework. These are the drivers that our private wealth management team.
The Human Element
from Product Orientation → to Personal Solutions
We focus on deeply understanding you and align your priorities into your wealth plan for an effective, next-level planning.
Systematic Processes
from Haphazard → to Methodical
We identify and address possible mistakes, find opportunities that may have been overlooked and ensure that you are constantly up-to-date.
Cohesive Team
from "I know someone" → to Coordinated Elite Professionals
We believe in tapping into the collective brainpower of our team and our network of experienced professionals. In doing so, we deliver specialized financial plans, and provide efficient and cost-effective access to the latest solutions and strategies.
But being a fiduciary is second to our internal ethical compass.
fi·du·cia·ry | \ fə-ˈdü-shē-ˌer-ē, -shə-rē, -ˈdyü-, fī- \
: of, relating to, or involving a confidence or trust: such as
a  : held or founded in trust or confidence
// a fiduciary relationship
b  : holding in trust
c  : depending on public confidence for value or currency
// fiduciary fiat money
How are we different from others?
If you had the choice, it's likely you'd pick only experienced business and private wealth management advisors to work with for any and all of your situations. However, the truth is, many individuals, families, and business owners just like you aren't currently getting what they need and deserve. If you feel you're in the dark, you wouldn't be the first. Many aren't sure if they're getting the best solutions available for their business, financial, legal, and investment situations.
Many advisors focus only on financial products, which can be counterproductive. And more often than not, some professionals, while well-meaning, overlook their clients' purpose and intention behind their wealth. That doesn't necessarily make them bad. It is the niche they fill in the market place, and certainly it's good for some people, but there are those who need and want comprehensive planning.
As business and private wealth management advisors, we believe that you can't get meaningful results without truly understanding a person at their core.
We strive to understand each of our clients on a deep, personal level — a level that goes way beyond just the numbers and investments.
Intricate coordination of customized solutions, and creating synergies, are key to our ability to provide outcomes that can be beneficial for you, your family, and your business. We employ systematic processes to help find possible gaps in your business and wealth plan.
We are able to accomplish this because we're built to:
Check for potential failures. We will check for any planning inconsistencies and possible failure points you may not be aware of in order to eliminate or reduce their impact on your situation.
Identify opportunities. We are consistently on the lookout for any missed opportunities that we can take advantage of and help you decide if they're a good idea to pursue.
Continuously improve. We review your current plan in place and check if they are up-to-date.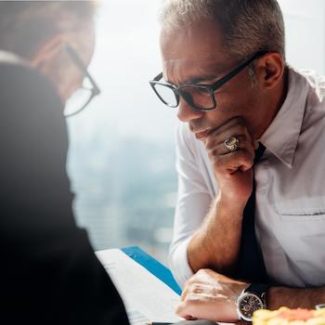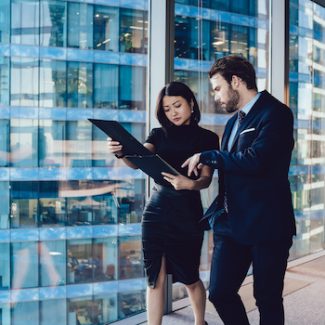 Let's talk about optimizing your financial world.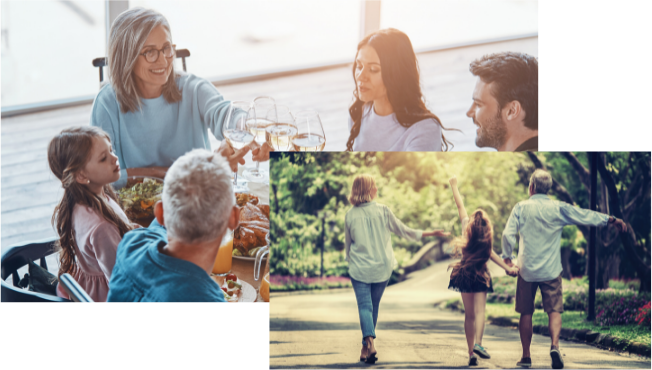 We believe you can transform your wealth into meaningful moments, which may include taking care of your family, contributing to the causes that are important to you, and making a positive difference in the world.
We also believe that you can transform your wealth into meaningful moments effectively and with less effort.
Chances are, you got to where you are today by working smart and hard. Now is the time to apply your drive and foresight to planning for your future and managing your wealth proactively.