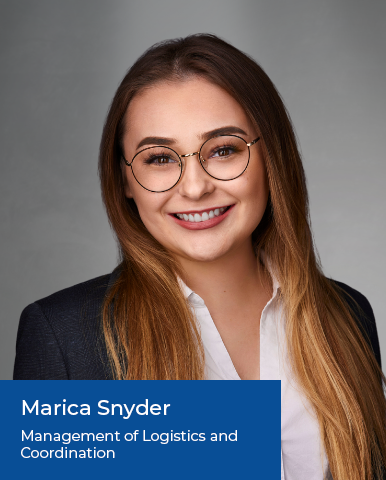 Management of Logistics and Coordination
Marica manages the logistics and coordination of the company to ensure that our advisors and team members provide the highest quality of service and results to our clients. Her dedication to her work promises that all schedules are met, and expectations are guaranteed. With her past experience and background in management, Marica can deliver clear communication between all necessary parties while providing quality information.
On a personal note, Marica enjoys watching both, small and large, Broadway productions, staying active through indoor spin classes, and channeling her creative side through graphic design and typography.