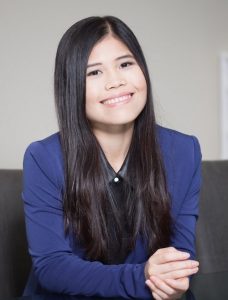 Jenny Ng
Vice President of Client Operations
Jenny's role is to provide world-class operational service to the Confidence Wealth clients. She successfully streamlines operations and increases productivity by using proven methods and cutting-edge technology.
She is a dedicated and effective leader. As an assertive and enthusiastic member of the management team, she enriches her education with extensive knowledge of process optimization and demonstrates an unsurpassed work ethic. While her main focus is the Client Service department, she is also dedicated to making sure all departments are running smoothly and that there is sufficient communication within management to ensure that our client experience is top-notch in the industry.
On a personal note, Jenny's favorite food is cheese and is known as the resident "cheese connoisseur" amongst her colleagues. She loves spending time with her family and goes to museums in her free time.