When it comes to your personal life, there are a few things that you care the most about, such as your family, health, friends, and hobbies; but when it comes to your finances, nothing is as important as a properly structured financial plan—a financial plan that takes into account your current and future finances and income.
After many years of helping our clients plan for their retirement, we found that much of them did not have a comprehensive plan, if not adequate, when they first came to us. It wasn't their fault. They were simply given typical general advice.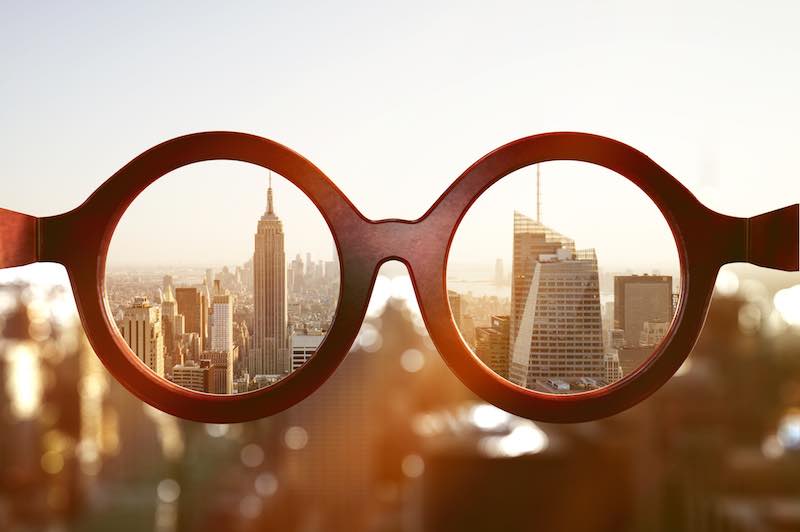 This is all too common.
Their financial plan may seem satisfactory on the surface, but upon further scrutiny, weakness and structural failures start to appear.
By implementing our signature Plan Structural Integrity Test, we uncover many issues, both simple and complex, that help lead to what we label as Retirement Plan Catastrophic Failure.
When you're in your retirement, your financial well-being is far too important to be compromised by second-tier and careless plans. Ensuring safety, security and protection of your overall financial life during retirement is far more important than asset growth.
Remember, when you're retired, you're unemployed. (After all, you did your service to the world.) At that point in your life, should you be subjected to a financial crunch due to inferior planning? Ask yourself, "Do I want to go back to the workforce again?"
If the answer to that is No, then you must have a plan with a zero failure rate!
We have helped many retirees and pre-retirees adjust their financial plan to make sure they're safe; these are the fortunate ones that came to us before it was too late.
Think you have enough assets to ensure that you won't run out of money? While this could very well be true, think of the countless ultra-wealthy who suffered the pain of losing their assets due to inappropriate or lack of planning. These people are from all walks of life and professions.
Improper planning is an equal opportunity enemy; it does not discriminate. However, it can be defeated if you have the right ingredients and proper planning.
Confidence Wealth prides itself on creating plans that takes into account your financial, psychological and unexpected life events. Our strength is in accounting for all possible scenarios, no matter how extreme they are. These include the very scenarios that others are afraid to show you. There are many reasons for this, but we believe it is due to what we call "Reverse Fitting." This is where the recommendation is reverse-fitted to encompass your needs rather than the other way around.
I have some questions for you, and I invite you to think with me:
1- Have you thought out your financial goal specifically enough? Is your intention to be in good hands? Is the purpose of your principal to take care of you and your needs in current and later years?
2- Do you feel that your current financial plan is carried by those around you to the fullest? Is it possible that there are some gaps? Do you feel you just may need more? That's what our caring expert financial advisors will help you with and work with you on. You will rest knowing that you know what you needed to know and done what you needed done.
3- Is your mind open to the possibility that your financial plan can be done better? If the answer is Yes, then let's sit together, chat about this and see if there is any top-tier ideas or strategies that can make things better for you. We know, because we've done this for others just like you. They had concerns and weren't sure if they should even begin a dialogue with us, but when they did, they got answers and clarity.
4-Have you considered the possibility that you have not yet identified the total problem or the total purpose of what you're looking to accomplish with your financial plan? It's always important to ask yourself, "Is there more?" (There usually is.)
Confidence Wealth is about THINKING BIG. We want you to ask yourself, "What do I stand to gain by thinking bigger?"
We can guide you here with this at Confidence Wealth. Our professionals are advanced thinkers and are connected to the most powerful, strongest and most prestigious financial organizations in the world. We do that to help you sleep at night knowing that you have a good strategy and the backing of the strongest institutions in the world. All you have to do is go enjoy life.
Here is what Confidence Wealth will do for you:
1. We will talk to you about your concerns, your important life needs and challenges. We will do that by listening and understanding.
2. We will take some time to do our analysis that are carefully conducted. Then we will talk again about our findings. We will engage in a dialogue, not a monologue. We will tell you as it is. That's what we are known for.
3. We will make sure that you informed.
4. We will back our concerns with facts, numbers and figures.
5. We will give you the facts to take home, so that you — and you alone — can make a choice pf what's best for you.
Experience the Confidence Wealth difference!
Get a complimentary no-obligation comprehensive review of your portfolio.