Get answers to questions like;
How do I get comfortable addressing finances on my own?
How do I find a financial advisor I can trust?
How do I save for myself and help support my family?
What can I do to prepare for a "life change" that could affect my finances?
Will I have to work past the retirement age just to be able to retire?
What if I become a widow?
What happens if my husband controls all of our finances?
And more!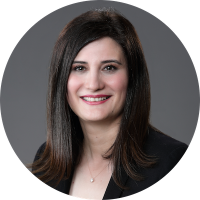 Crystal Oculee
Chief Financial Strategist
Certified Tax Specialist®
Certified Income Specialist®
National Social Security Advisor®
Certified Estate and Trust Specialist®
Certified Annuity Specialist®
Certified Fund Specialist®