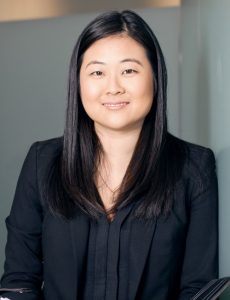 Sylvia Chi
Wealth Advisor
• Certified Income Specialist®
• Certified Estate and Trust Specialist®
• Certified Fund Specialist®
• Certified Annuity Specialist®
Silvia's role at Confidence Wealth is to help the leadership team think through strategy decisions in order to better support our clients and ultimately their families. She leads the advisory team and is constantly striving for improvements.
She is a well-seasoned and experienced wealth manager. She has assisted hundreds of families with their retirement planning needs for over a decade. She first entered the financial services industry in 2007. She was disappointed and disillusioned with the lack of attentiveness towards consumers. Upon hearing about Confidence Wealth, she became immediately attracted to the company's core mission and values. Silvia brings an abundance of experience and knowledge to her role as a wealth manager. She specializes in retirement income analysis.
She works closely with clients to develop customized financial strategies that incorporate asset allocation, financial management, retirement planning, college planning and succession planning.
Helping people, whether it's planning for retirement or college expenses, is truly Silvia's passion. In addition to developing a custom financial strategy for each client, she conducts regular meetings with clients to review performance, re-confirm financial goals and make adjustments as economic or lifestyle conditions warrant.
On a personal note, Silvia loves spending time with her husband Wayne and her baby Brady. She is enjoying the experiences of motherhood! She also loves to travel, especially to destinations she's never been before. She is an athlete and enjoys playing competitive sports, particularly tennis and ping pong. In fact, the firm bought a ping pong table just for her. If you ever visit our main office, be sure to challenge her to a game!