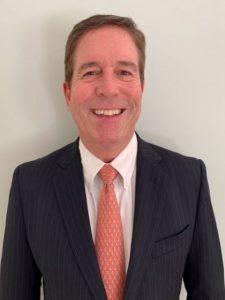 Richard Hughes
Senior Wealth Manager
Richard is an industry veteran having spent most of his career in positions of executive leadership.  His career includes 14 years with Rittenhouse Financial Services, Inc. where he served as President. Rittenhouse was acquired by Nuveen Investments and he became President of the Separate Accounts Division for them. Richard served as both President and leader of the separately managed account business and grew it to over $50 billion under management at the time. Additionally, he has served as Co-President of Portfolio Management Consultants (PMC).  PMC is the investment consulting and asset management division of Envestnet Asset Management, Inc., the largest provider of wealth management technology, services and products to independent financial advisors and institutions with over $3.5 trillion in platform assets.  He was a founding Governor of the Money Management Institute in Washington, D.C., and has been a Director on several boards, including Gain Capital and the Philadelphia Depository Trust Company, a subsidiary of the Philadelphia Stock Exchange.  Over the years Richard has been frequently quoted in the press including The Wall Street Journal, Barron's and CNN Money in addition to appearances on television including The Fox Business Network and CNBC.
His career also includes military service as an officer and paratrooper with the U.S. Army's 82nd Airborne Division and subsequently the Pennsylvania Army National Guard, where he attained the rank of Captain. He also holds an instrument-rated private pilot license from the FAA.
On a personal note, Richard resides in Newport Beach, CA, with his wife and has two adult children.  In his free time, he enjoys golf, tennis, and staying as active as possible.
He received his B.S. in Business Administration with special attainments in commerce from Washington & Lee University.