Rem Oculee
Founder and CEO
Rem and his team at Confidence Wealth have continued to take a powerful, holistic approach to wealth management. Their process isn't subject to whim, and it doesn't believe that what happened in the past will always happen that way again. Rather, it draws on Rem's 30 years of experience in both business and finance.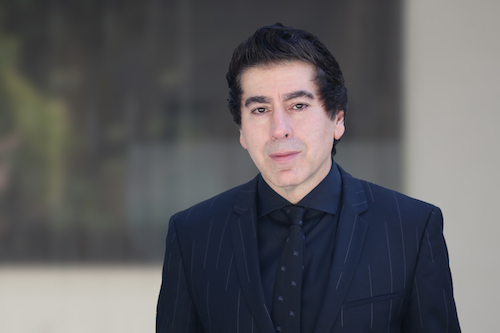 Since 1990, Rem has worked extensively with the financial industry to build a wide variety of individualized portfolios, engage a full range of investment markets, make risk assessments and grow clients' net worth as cornerstones of his work. He continues to focus on strategy, leadership, and technological advances in the financial world's ever-changing landscape.
Rem's extensive research into a variety of large, complex investment instruments, along with advanced technical analyses of market trends and market psychology, helped him navigate Confidence Wealth through various economic conditions and investor trends.
Coming Soon!
Exit Mindset
Get on the early bird list! The first 100 requests will get a free copy of Rem Oculee's book Exit Mindset: Generate More Profits, Increase Company Valuation, and Get More Time!
"During the Great Recession that began in 2007," Rem says, "many people suffered horrible setbacks, sometimes losing everything. But during that same crash, I can proudly and unequivocally announce that none of the assets we advised our clients on created a financial catastrophe, not because we gave them magical solutions, but because they understood and agreed with our philosophy of capital preservation, controlled risk, and thoughtful strategies."
"As an immigrant, I've witnessed first-hand injustice and repression. It was sad seeing people taken advantage of, losing everything they had, including their lives, because of unjust and authoritarian regimes in different countries. It was amazing to see the impact democracy could have on people's lives and to immigrate to what I believe is the best nation in the world, the United States of America.
"I think that's why I have always had a deep desire to stand up for those who couldn't always stand up for themselves or who didn't know how to protect themselves from greed or injustice. I've just always been a fighter."
Since he was 16 years old, Rem has been an avid student and master practitioner of martial arts, earning a black belt in the Japanese practice of Shotokan karate.
"I had the honor of studying with Sensei Hidetaka Nishiyama. One of the core principles he taught me was 'always protect your core.' This means that no matter what fighting strategy you use, you make certain that even if you're taken down temporarily, you'll live to fight another day.
"In other words, you stick with the fundamentals. You don't try to win with some new and flashy technique that will make you vulnerable and lose an entire match.
"This is how I look at wealth management. There's always some new move that comes along, some hot stock or trend or strategy that others say will be the secret to huge returns.
"But if you get so enamored with these so-called opportunities that you put your savings into 'can't lose' promises, then you leave your core, your next egg, vulnerable to a potential unexpected downturn, regardless of your wealth. As a result, your retirement, and your financial security, may not live to see another day.
"My mission," Rem declares, "has always been to make certain that never happens to our clients."