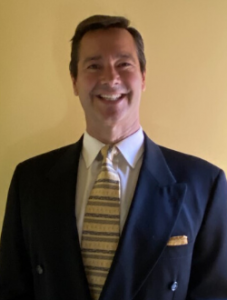 Brian Kelca
Advanced Insurance Strategies
• Chartered Life Underwriter® 
• Chartered Financial Consultant®
• Master in Finance
Brian's role at Confidence Wealth is to guide clients through the complexities of Risk Management via insurance products.   As the Advanced Insurance Strategist, he considers an array of different uses of the products: from shifting an individual's risk to a carrier, utilizing tax free income from insurance products, protecting against financial ruin of Long Term Care,  to insuring a person's income if a Disability should occur, just to name a few.
For Business Owners, Brian has extensive knowledge including Business Succession, Executive Compensation Planning,  Financing Premiums and Qualified Retirement plans.
Brian brings more than 35 years in the life insurance and financial services industries. He specializes in helping clients by using creative strategies to help address the client's pressing concerns through life insurance, long term care, disability insurance and Medicare insurance. He can help to simplify ideas and present them in a style that is clear and compelling.
Brian has twin, young adult, boys and is a Multi-National Champion in Masters Swimming. His hobbies are classic muscle cars and hitting the beach for volleyball.