You built that principle. You keep it!
The money you saved is the sum of the years of effort and hard work you devoted to protecting yourself financially.
That which you refer to as assets, both principal or total portfolio, is just another word for what's more important—your financial safety and prosperity.
Confidence Wealth Management believes that your principle serves as your financial protection. That's why, and when appropriate, we will carefully guide you away from some of those financially temptations that could possibly damage your investments—investments that could draw down your assets by promising you potential high returns in exchange for potential sacrifice in your principle.
We work with our clients on staying vigilant. We look at your principle as a structure that must be protected against adverse market crashes and recessionary financial hurricanes forces. To do that, we have developed our own approach to combat this issue.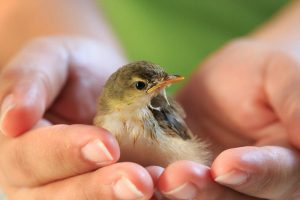 You see, many of our clients like you trusted us with this preservation process. Why? Because they came to understand our diligence and the importance we place on preservation. We don't like losses. What we don't like for ourselves and our families we don't like for you. In the same way, what we like for ourselves and our family is what we like for you.
We highly advise you to seize the moment now and contact us for a conversation to discuss your potential risk factors.
I also have some questions for you, and I genuinely and personally invite you to think with me:
1.) Have you thought about your principle protection goals specifically enough? Is your objective to be in good hands? For your principal to be there to take care of you and your needs in current and later years?
2.) Do you feel that your financial targets are carried by those around you to the fullest? Is it possible that there are some gaps you or they may have overlooked? Do you feel you just may need more? That's what our conscientious skillful staff evaluators will help you with and work with you on.
3.) Are you open to the possibility that your plan can be done better? We have done this for people like you that had the same concerns and worries, but they just weren't sure if they should even begin a dialog with us. However, when they did, things changed. Through our experience, know-how and collaborative work, we helped them get clarity and answers.
4.) Have you considered the possibility that you have not yet identified the TOTAL targets or the TOTAL purpose of what you are looking to accomplish with your plan? Ask yourself, "Is there more?" Confidence Wealth Management is about THINKING BIG. We ask you- what do think YOU stand to gain by thinking bigger?
We will guide you here at Confidence Wealth Management. Our experienced team are advanced thinkers and are connected to the most powerful, strongest and prestigious financial organizations in the world. We do that to help you sleep at night knowing that you have a good strategy and the backing of the strongest institutions in the world.
Here's what we will do for you:
1.) Talk to you about your concerns, your important life challenges and your objectives.
2.) We will take the time to conduct our carefully thought-out analysis. Then we will talk again about our findings. We will engage in a dialogue, not a monologue. We will tell it to you as it is. That's what we are known for.
3.) We will make sure that you are informed.
4.) We will be back with what we spot as concerns with facts, numbers, and figures.