Transcript:
Crystal Oculee:
Hi, I know you joined us a couple of weeks ago, or I should say probably a month ago, not even a couple of weeks ago. Time flies by when you're on a lockdown during 2020, right? Sometimes it freezes, sometimes it passes by. We had a longterm care Q and A session, and a lot of people were asking questions. After that, I got a lot of questions about people wanting to self-fund. I have a lot of clients that are also self-funding. Really, the big question at hand was, is there a way I can self-fund in a smarter way? Because I want to have access to my money where it's liquid, and I don't want to give it up if I don't use it. So, that's why I'm bringing Brian back really quickly to give you this little quick tip of, Brian, is there such a thing? Can you explain it to us a little bit?
Brian Kelca:
Absolutely, and thanks, I'm always happy to talk to the clients at Confidence Wealth, or people that are considering being clients. The first thing I want to do is really, so everybody can understand what self-funding means, self-funding is typically when somebody thinks, well, I have plenty of assets to pay for long-term care, and I'm just going to spend down my assets over time to pay for that coverage. That obviously is one way to do it, but there are some significant benefits with having a long-term care plan through an insurance company. For example, one thing I want to talk about is, if somebody does have significant amount of assets, there's a plan out there that, let's say you had $100,000 in a CD or a money market, is that you can actually transfer that over to your other pocket and get a long-term care plan. Because this long-term care plan gives you 100% liquidity of money. You can get at it at any time. It also gives you a death benefit, so at least that money's going to come back to your heirs. Thirdly, most importantly, it gives a long-term care benefit on top of it, which is significantly more than you actually put into your other pocket. So, by transferring money from one pocket to another, you still have 100% liquidity, a death benefit in that amount or more, plus long-term care benefits. That's really what we're looking for.
Crystal Oculee:
Okay, so the best example, I think, because sometimes we learn from example, Brian, the reason I brought this up is because you helped one of my clients where that's exactly what she did. She had extra cash sitting aside, $150,000 earning less than 0.1%. So, now she has it in that policy that covers her for seven years, giving her, I think about $7,500 a month, approximately, give or take, and obviously [inaudible 00:02:35] free.
Brian Kelca:
Plus she has the inflation rider on that one too. So, the benefit does go up year by year, whether she's on claim or not, because there's inflation in-
Crystal Oculee:
Thank you for pointing that out. Absolutely, because she's in her mid fifties. So, by the time she's 80, that $7,500 has grown to a lot more, and she always has access to that $150,000. The $150,000 she put in, she's always able to access it if she chooses that she doesn't want the policy and take the money back. From what I learned, was that if she doesn't use it at all, that $150,000 goes back to her heirs, correct?
Brian Kelca:
That's absolutely correct. Or if she uses just a portion of it, maybe she uses $75,000 or $80,000 then unfortunately passes away. So, the balance of that $150,000 would go back to her heirs. So, in every instance, either she or her heirs will have access and be able to have that money.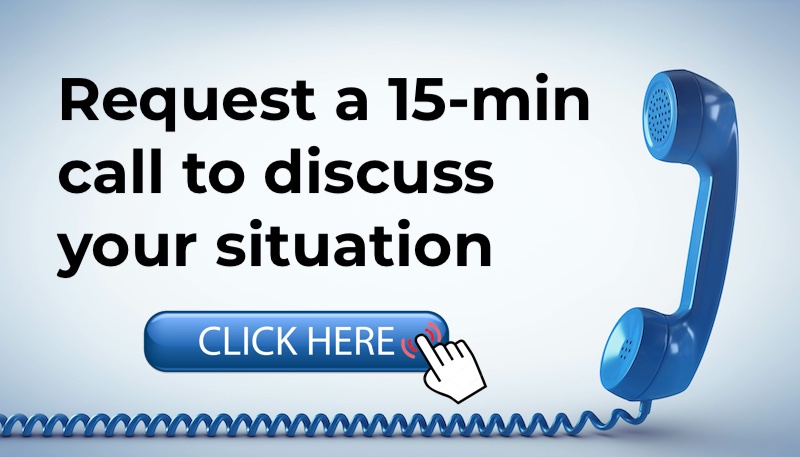 Crystal Oculee:
Yeah, and you know what's really funny is, I'm super sizing my savings to this long-term care plan. It was really funny because I didn't think about it that way because it's literally taking her cash and supersizing it for the cost of long-term care and have it always be available. Now, I know you said something also that it allows care coordination. Can you explain that a little bit to me?
Brian Kelca:
Yeah, in fact, a lot of people that purchase long-term care that are a very high net worth, they say, I really don't need this. But one of the main reasons I'm getting this is for something known as care coordination. Let me just ask a question to the audiences, let's say your doctor comes in and says, you're going to need assistance, you're going to need home health care or nursing home, who's the first person you call? I mean, if you ask your doctor that question, no. Okay, what do I do now? They are not experts in that particular area. Well, most of the carriers, not everyone, but most of the carriers have what is known as care coordination services. These care coordinators, what they do is they'll help you understand the benefits of your policy. They'll guide you through the claims process and also all the claims, papers, and forms, which can be very daunting. They'll also give you indication or tell you where the best care is because there's many nursing homes, especially in the greater LA area, but which ones have the best reviews, which ones have the worst reviews, the cost for them. So, things of that nature. They also work with your family to construct a plan so that it meets not only the family needs, but also your needs as well. So, that's just a few of about a dozen different benefits under care coordination.
Crystal Oculee:
Actually, you just mentioned the family. I was reading this blog about ultra wealthy families and why sometimes they use insurance. It was interesting, and it's all about how is your care going to be if it's covered by insurance versus if it's your assets. Can you go a little bit deeper into that and tell me why someone who has money that can self-fund chooses to self-fund through a product like this? What's the purpose behind this coverage, and where it leaves the family in a better situation?
Brian Kelca:
Yeah, let's just first summarize the fact that the care coordination for these wealthy people that can self-fund, the care coordination is really, really [inaudible 00:06:00] because to rely on your family members to do that can can be difficult. Then you may have some squabbling amongst the family members on how that care coordination could [inaudible 00:06:11]. Now you have a third party doing that for you. One of the other things is these private nursing homes, the first thing they're going to ask you is, do you have private insurance, because they want to be paid promptly. The private insurance does, they pay promptly on time. Whereas, if you're relying on a family member to make those payments, it may be delayed sometimes.
Brian Kelca:
The only way I can say this is just giving you an example. I actually have a client that is in a nursing home right now, in a wonderful, wonderful nursing home, getting great care. The son came up to me and he said, Brian, I'm so happy that she purchased that long-term care policy from you. I said, well, [inaudible 00:06:56], he says, because I would never put her in such a nice place. I said, why wouldn't you? It's your mother? He says, well, she's now spending my money because he's looking at it from an inheritance standpoint, she's not spending my money. Maybe she would have been better in something that's a little bit less expensive, but instead, now she's got the best care possible and he doesn't have to worry about his money being spent.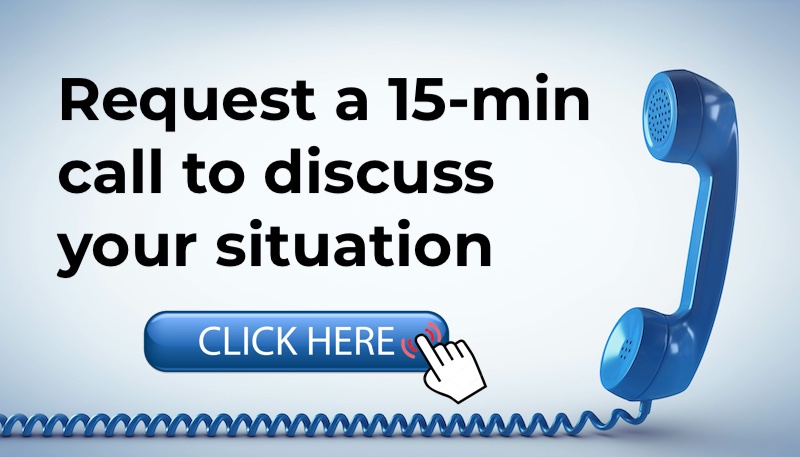 Crystal Oculee:
That's a really good point. That's a really good point, Brian, because you're absolutely right. We don't think about this, but when it comes to money, people start thinking that way. It may not be the son, it may be the wife, it could be anybody else.
Brian Kelca:
The daughter-in-law.
Crystal Oculee:
That's right, the daughter-in-law, yeah. That's what I mean, exactly. Hey, why do you need your mom in such a nice nursing home, because this is going to eat away $100,000 per year or $80,000 per year and that's coming out of inheritance. So, that's a really good point. Maybe this is exactly why the ultra wealthy uses insurance, so they can have the best care without the family interfering in the process. Oh, that's funny. Money does make things…
Brian Kelca:
People react differently when it comes to money.
Crystal Oculee:
Absolutely. So, I'm excited that we got a chance to talk about this really quickly. I think it's so important for people to see and be educated, because obviously, these also you have to qualify for, it's not like you can go in and they take everybody. So, Brian, what would you say would be the next step? If someone is hearing this and they're like, this sounds like something I want to do. I want to self-fund through an insurance company with some of my own money, what will be the best way for them to get ahold of you?
Brian Kelca:
Yeah, the first thing we need to do is have a conversation. The best bet is to give me a call at (424)273-8844. If we both have time at that point in time, we can talk. If not, we can set up a time where it's convenient for both of us. We'll discuss a custom plan specifically for you, everything from how much coverage you need, assets, everything's customized for you individually.
Crystal Oculee:
Perfect, that sounds great. So, learn about it. You have a go-to person, you've been hearing Brian in the last Q and A session a few times. I have a lot of clients that love talking with him and really educates them very well. I'm super excited that I learned about this particular fund, because I really liked the fact that you don't lose your money. That's important. That's one of the things that we're always passionate about, keep your hard earned money and don't just give it up in case you don't use it. So, thanks Brian, for being in this quick little tip of the week segment with us today.
Brian Kelca:
Thank you.
Crystal Oculee:
Have a good one, everyone